A new home represents a substantial investment. It takes time to carefully review the market place before selecting a builder and location. Landmarc Building/Development, Inc. has been building custom homes in southeast Michigan for 12 years. Marc O'Rourke, owner and builder, has been active in Oakland and Wayne counties since 1986. He brings his in-depth expertise, unique floor plans and personal design services to his customers who seek the ultimate in custom home building. Landmarc's success is a direct reflection of its excellence in the creation of new homes and customer satisfaction. Quality and style are apparent in every home.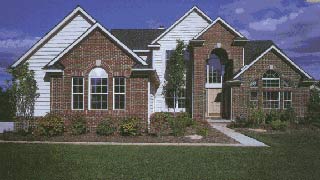 Landmarc Building has been involved in a broad range of residential projects. In White Lake, Michigan Landmarc built contemporary designs in the Brentwood subdivision, which is located on an award-winning Oakland County golf course. Chancellor Park, a brownstone style condominium project, is the first of its kind in Walled Lake. Paramount Estates in Northville is an elegant and upscale subdivision, and Walnut Woods in Walled Lake is an all-American community. Duns Scotus Country Estates and Plum Hollow Woods are affordable and attractive communities in Southfield. A visit to any of these locations will assure you of the quality and beauty of Landmarc homes.
You're not just building a house, you are building your image! One of a kind floor plans set us apart from other builders. Customers may choose from our available plans or consult with our architect to customize a dream home of your own. If you choose one of Landmarc's plans, you can make various changes so the end product is a home that reflects your own special personality. Customers may choose from one of our prestigious locations or let our real estate professionals locate one for you.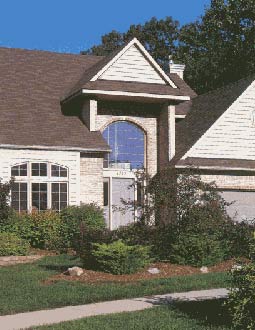 Landmarc Building caters to the customer who enjoys some of the better things in life. Your personal contact with the intimate building staff, custom designs, diverse building products and price ranges assure you of a fantastic building experience. Customers receive quality features and sophistication at an affordable price. A walk through any of our models will demonstrate that many of our standard features are upgrades for other builders.
As a respected and established builder in southeast Michigan, Landmarc Building is a member of several prestigious and time-honored associations. These include: National Association of Home Builders, Michigan Association of Home Builders, Builders Association of S.E. Michigan, National Association of Realtors, Apartment Association of Michigan, and the American Society of Civil Engineers.